Seeing me carrying nothing but a backpack, at least two people have already asked me to check-in their "over-the-limit" baggage as my own as a favour. One guy was giving me a 10kg pack of sweets, "yeh meri mithai ka dabba extra hai."
First of all, we just met! Second of all, lol seriously?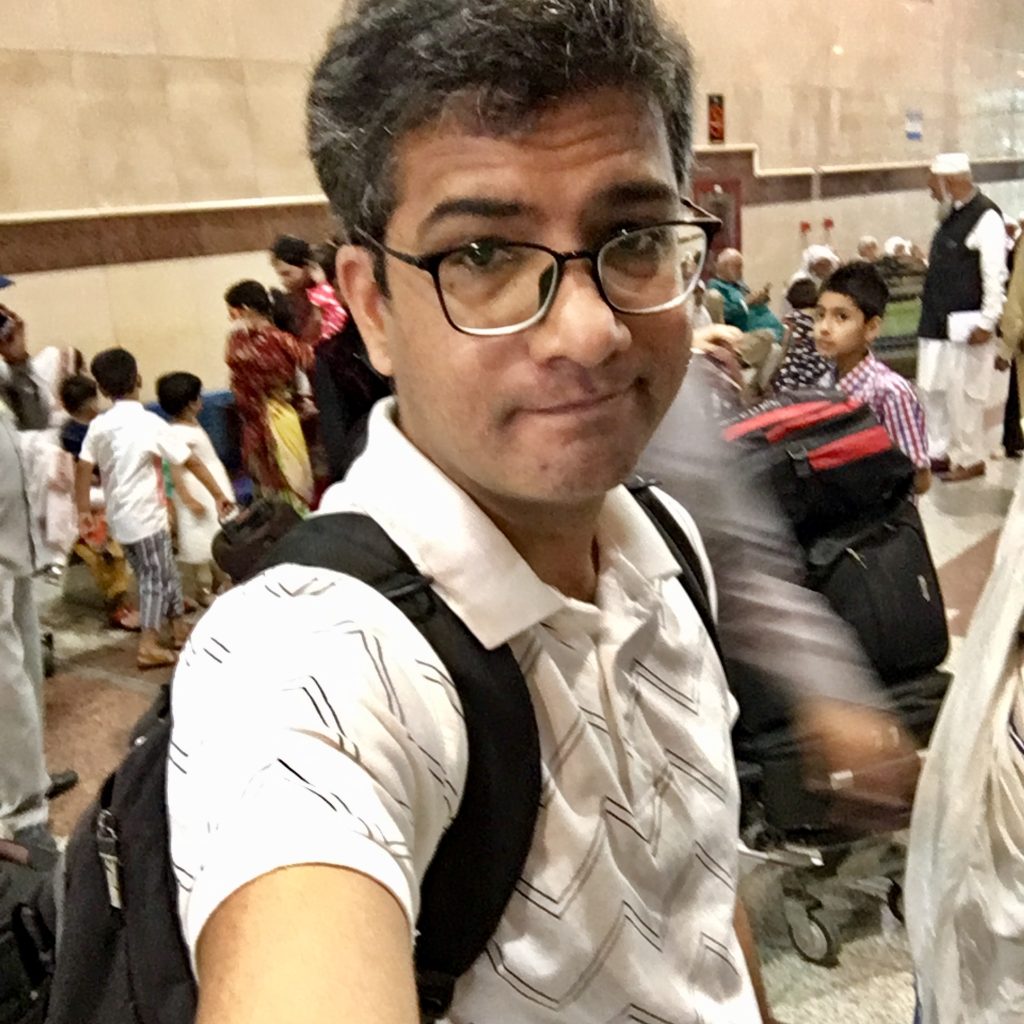 §
Their bus stops are enclosed areas with a glass wall at the front and a couple of tuck shops inside supplying snacks and drinks. Found this concept much better than just a shade in the open.
§
Despite my wife pushing me to stay at a comfortable star hotel, I went for a backpackers' hostel and it turned out to such a great thing that I will recommend anyone who comes to Tashkent to visit and stay at this place.
I generally prefer hostels because you get to meet other backpackers, exchange travel plans, and just get to know and talk to people from other cultures that you just cannot do at these fancy hotels. Also because they charge you a fraction of the cost. (It wouldn't matter if you were vacationing for a few days but during a month-long travel, you just cannot afford to spend that much money every day.)
Now about the merits of this particular place. First of all, look at the pictures. Second, they give you access to a kitchen where you can cook or at least make tea of coffee for yourself. Third, they invited a local artist collective in the evening who introduced and then played this film about the ambitions and hopes of a young Kazak herdsman who has to decide what he wants to do with his life. (I have attached a short video at the end).
§
The Uzbek language is not very difficult to grasp for us Pakistanis. Most words may have common ancestry, I believe. The streets are called ko'chasi (from koocha), the markets are called bazaar (the oldest bazar in Tashkent is called Chorsu because it's open/accessible from all sides — from chaar-su) and so on.
"A" sounds more like "o" though. So it's Pokistan instead of Pakistan. The only real hurdle is the alphabet, they use the same as Russian. Tashkent, for example, is written as "Тошкент". Will have to learn to read that.