All you have to do is to suggest a domain name for this project in the comments section below. If the submitted name is chosen for the project, you'll be asked to select any book* from
LibertyBooks.com
and I'll pay for it. (The name you see in these screenshots is tentative, final name will be the one submitted by you.)
I have been working on this project I like to call 'the missing tourism portal of Pakistan.' It's fast, sleek, and uses modern web technologies to give the users a pleasant experience browsing travel destinations across Pakistan. The target audience of this website is Pakistani citizens. I want to promote/support local tourism.
Home page shows the 6 state-level units of Pakistan: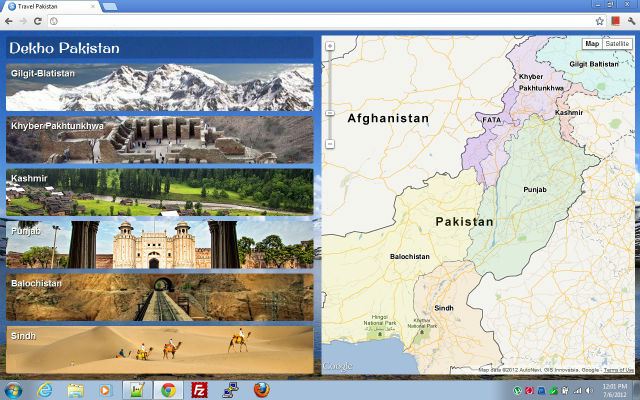 Clicking on a state/province on the home page opens another page which lists "regions" within that state and travel destinations within each region: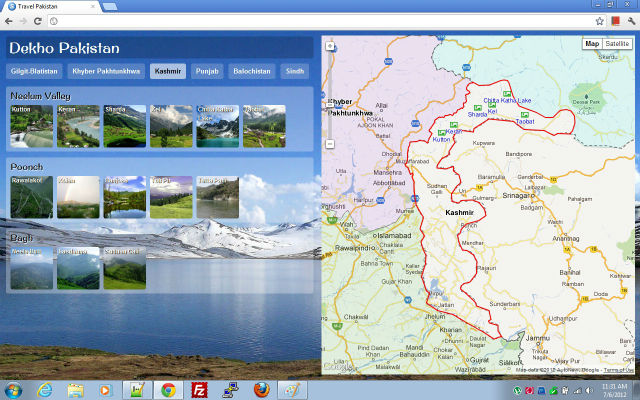 —
* Any book under Rs. 1000.